TED is smart.
TED is funny.
TED is looking for you.
I'm talking about TED.  Technology, Entertainment, Design. Their website is known for it's recordings of thousands of inspirational, motivational and informative talks. It's easy to waste hours as you click through many of the captivating videos.
Here are some great TED talks to have a look at
The Happy Secret To Better Work – Shawn Achor
Let's Bridge the Digital Divide – Aleph Molinari
The Best Stats You've Ever Seen – Hans Rosling
And yes TED really is looking for you according to a recent article on Mashable . They are holding auditions worldwide from Amsterdam to Sydney to Shanghai to Nairobi.
Who is TED looking for?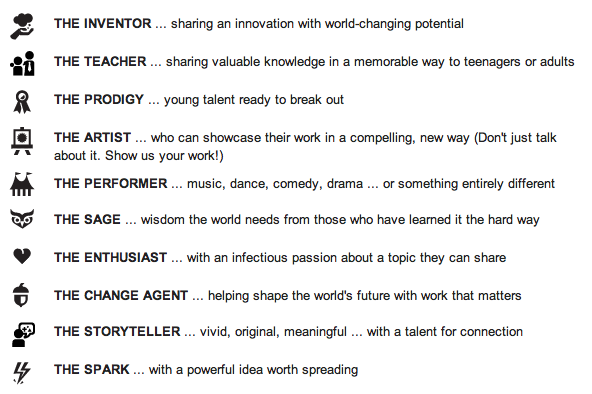 So if you have "ideas worth spreading" have a look at how you can get your chance.