Laptop Computer
Internet Connection
Camera                             or a                      Smartphone
Video Camera
Audio Recorder
Phone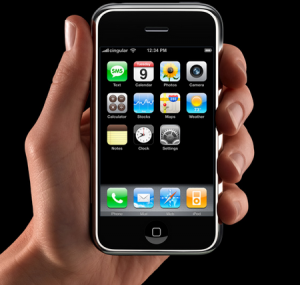 The smart phone is all the light packing journalist needs according to chapter 5 of Briggs. Smartphones allow mobility. More important in the news world today is the almost instantaneous reporting and distribution that can come from a smartphone.
They may not be able to give the same quality for photo or video journalists but with something that fits snugly into your pocket they are the perfect tool to create a more complete package.
Gannett recently decided to arm their journalists with iPhones. Take a look at their FAQ to see why the company is spending so much on these phones.